Tuesday, December 5
Council meeting, 6:00 pm
Tuesday, December 12
Council meeting, 1:30 pm
Tuesday, December 19
Council meeting, 1:30 pm
Mon & Tue, December 25-26
Christmas holiday
All city offices are closed
Monday, January 1
New Year holiday
All city offices are closed
Tuesday, January 2
Council meeting, 6:00 pm
Monday, January 15
MLK, Jr. holiday
All city offices are closed
Tuesday, January 16
Council meeting, 1:30 pm
Tuesday, January 23
Council meeting, 1:30 pm
Tuesday, February 13
Mardi Gras holiday
All city offices are closed
Friday, March 29
Good Friday holiday
All city offices are closed
Monday, May 27
Memorial Day holiday
All city offices are closed
Thursday, July 4
Independence Day holiday
All city offices are closed

---
Email me to receive the free Ward 5 eblast!       See past issues
11/19/23  Development is underway at the corner of Debuys Road and Beach Boulevard (the old Olive Garden restaurant site) consisting of a convenience store with gas, eatery, and liquor store.  Projected opening date is May 1, 2024.  Also, this same developer will be constructing 20 townhomes, Lost Garden Villas, on the northern half of the property, behind the gas station.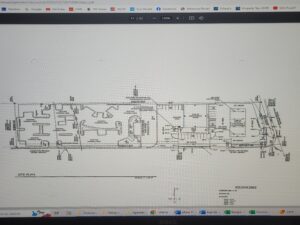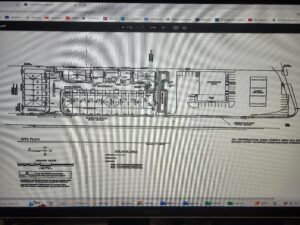 11/15/23  The City of Biloxi and Christmas on the Water Committee invites your child (grades K-4) to participate as a hay wagon rider or your organization as a walking unit in the annual Christmas on the Water Children's Parade on Friday, Dec. 1, 2023.  Click here for information and registration form
11/15/23  Howard Avenue from Kuhn Street to Holley Street (the DuKate curve area)
11/11/23  Work continues on Rouse's Market…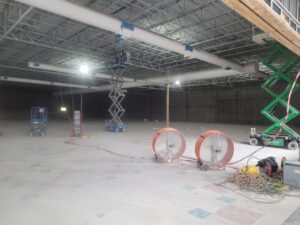 04/26/23  A proposed planned development-residential district master plan, under the working title Petit Bois Cove Townhomes, will create 62 residential lots for the construction of townhomes upon 5.05 acres.  The proposed project was recently approved unanimously by the Planning Commission. The site is located between Rue Palafox & Rue Petit Bois, east of Eisenhower Drive.  The development is expected to come before the city council in May for approval.  Drawing 1  Drawing 2
02/03/23  Keesler Federal Credit Union (KFCU) plans to expand their Biloxi location…  Read their narrative (page 1, page 2) for their zoning change request that the Planning Commission approved earlier this week.  It's anticipated that the city council will act on the Planning Commission's recommendation Tuesday, February 14.  Click on images to enlarge them.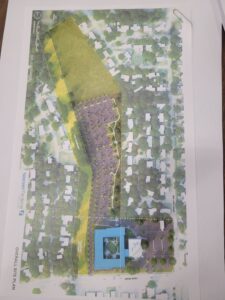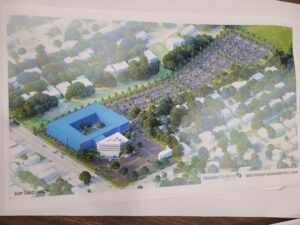 228.297.6800 (cell)
[email protected]
Citizen's

Representative
(complaints/concerns)
[email protected]


228.435.6271

City Calendar

(2023)
Garbage
Waste Management
228.701.9086, press 1

Low-Speed

Vehicles (Golf Carts)
BPD summary
Sect. 20-4-1 to 20-4-4 

Mobile Food Vending Ordinance

(10/24/23)

NFIP  (09/05/21)
NFIP Workshop video (09/14/21)
Planning Commission (10/31/23)

Special Events Ordinance

(10/25/23)

Streetlight

out in Ward 5?
1.800.487.3275, or
Mississippi Power click here
T

axes

 (millage, historical)

Trash,

limbs, yard waste
Pelican Waste
228.701.9086, press 2
Ward Map  (Nov 2021)
Water & Sewer rates
   (effective 10/01/23)
What's the HCUA charge?

Water,

sewer, gas, or drainage
emergency after working hours?


Police Dispatch, 228.392.0641

West Biloxi

Master

Plan
Quick reference Ward 5 only
Quick reference all streets
••• See more links