Tuesday, April 24
-Council Meeting, 1:30 pm
Tuesday, May 1
-Hurricane Preparedness Outreach
— Gruich Community Center, 5:00 pm
-Council Meeting, 6:00 pm
Wednesday, May 2
-Hurricane Preparedness Outreach
— Snyder Community Center, 5:00 pm
Thursday, May 3
-Hurricane Preparedness Outreach
— Woolmarket City Center, 5:00 pm
Tuesday, May 15
-Council Meeting, 1:30 pm
Tuesday, May 22
-Council Meeting, 1:30 pm
Saturday & Sunday, July 21-22
-Blue Angels Air Show, Biloxi
REMINDERS…
(04/07/18) Sign up for B-Alert
(09/29/17)  Team Waste (Garbage) 228.328.1820
Pelican Waste & Debris (trash, limbs, etc.) 228.232.0850
Harrison County Utility Authority (HCUA) 228.868.8752
(07/06/17)  Citizens' Representative for complaints/concerns… 228.435.6271 or cross@biloxi.ms.us
(03/21/17)  To report a burned out streetlight: Mississippi Power click here
(03/08/17)  To report a water, sewer, gas, or drainage emergency after working hours, call Police Dispatch, 228.392.0641
(03/08/17)  Dispose of your hazardous materials the second Saturday of the month, 8:00-12:00 at 10076 Lorraine Rd., Gulfport
(12/04/16)   Road Closings and Traffic Advisories
(11/15/16)   Sign up for free Bmail!
(08/19/16) HURRICANE PREPAREDNESS (MDOT)
(02/15/16)  Crime Mapping tracks crime, by location, in Biloxi.  See Frequently Asked Questions to understand how this program may help you.
(02/15/16)  Looking for an item that appeared on this page previously but is no longer listed/shown? Archives 2    Archives 1 
ptisdale1@yahoo.com                     228.297.6800
---
City Desk    City Meetings    Jobs    Crime Mapping
(04/18/18) The "Blues over Biloxi" Air Show, featuring the U.S. Navy Blue Angels, is coming up July 21-22 over the Biloxi Beach, and local businesses have a chance to have their brand in front of the tens of thousands of individuals expected in town for the show.  Click here to learn more
(04/18/18)  The City of Biloxi is testing the waters to see if developers are interested in prime city-owned downtown properties: the Magnolia Hotel and an adjoining public parking area, the Creole Cottage, and the large tract of land across the street from Biloxi City Hall.  The complete Request for Proposals for the three sites, including descriptions and submission forms, are in the city's online Plans Room. To visit the online Plans Room, where interested firms or individuals must register for free, go to www.biloxiplans.com.
(04/16/18)  Spring Break comes to an end  (WLOX video)
(04/10/18)   Biloxi Councilman Paul Tisdale says his area of Biloxi is "ground zero" for Spring Break traffic issues.   With that in mind, Tisdale has a plan so those who work and live in Ward 5 can at least gain access to their homes and businesses. He calls them neighborhood or "hall passes."  See the video (WLOX)
(04/10/18)   Over the years, two "park-n-play" lots, heavily promoted on social media for months as "Spring Break headquarters," have been the focal point of Spring Break activities near the Coast Coliseum, which has its own array of activities under the banner of "Black Beach Weekend."  The Coast Coliseum has thousands of parking spaces that will be open for Spring Break, and a host of property owners along front beach – including Michael L. Shuler, RW Development, Sundance Capital Investments, South Beach North and Gulf Beach Resort Hotel – are leasing property to individuals to either sell parking spaces, food or beer.  As of April 6, a total of 20 vendors have applied for and received city permits to sell food, beer or parking at private properties they have rented along the front beach, according to records from the city's Community Development Department.
See the list of locations, vendors and property owners
(04/07/18)  Spring Break (Apr. 13-15):   Podcast/BPD Chief speaks   Q&A/Traffic Plan   B-Alert for traffic updates    Traffic will pick up south of Biloxi Bay Thursday, increasing Friday, and peaking on Saturday.  Remember that there are only two (2)  roads running east/west from Point Cadet to Gulfport, south of the bay: Highway 90 and Irish Hill/Pass Road.  When traffic gridlocks on Highway 90, "Venting" will begin by closing through streets off of Highway 90 and directing traffic west to Cowan-Lorraine Road and up to I-10, or east to Ocean Springs and up to I-10.  If you must travel this weekend allow yourself plenty of time to get from where you are to where you want to go.
(04/07/18)  R U Ready?  Find out…  The City of Biloxi is sponsoring 3 hurricane preparedness outreach events, 5:00-7:30 pm, each evening: May 1, at Frank G. Gruich Community Center, 591 Howard Ave.; May 2, Donal Snyder Community Center, 2520 Pass Rd.; and May 3, Woolmarket City Center, 13034 Kayleigh Cove.  Free public events to educate and remind residents about the precautions they should take before, during, and after a storm.  Each event will include informational booths, demonstrations, round table discussions, food and giveaways.  For more information, call 228.435.6200.
(04/07/18)  Summer Playground registration information:   Woolmarket, April 14     Rest of Biloxi, April 21
(04/03/18)   With Spring Break just around the corner – April 13-15 – the City of Biloxi is launching B-Alert, a new notification system that will offer real-time traffic information and other advisories directly to your cell phone.  Although the system will have a wide array of uses as time goes by, the initial roll out will be exclusively for Spring Break.   It takes only a few seconds to sign up.  Text SPBK to 888777 That's all it takes.  After Spring Break, you'll have a chance to learn about a host of other uses for B-Alert. They'll all be free, too.
(04/03/18)  Biloxi residents, motorists, businesses and public safety workers are preparing for more visitors and heavy traffic April 13-15 in connection with an influx of tens of thousands of visitors for Spring Break events.   Here are frequently asked questions and answers about the event and steps the city takes to keep traffic moving:  Click here
(04/03/18)  Spring Break Traffic Plan
(03/17/18)  (1) Among other things on Tuesday's agenda, there will be a First Reading to extend the waiver, for another year, permitting temporary signs (like the "feather" flags or banners) to be displayed every day.  Denying the waiver would mean the ordinance on the books would be enforced, permitting temporary signs to be displayed for a very limited each year.  (2) What bills are on the Docket to be paid? Click here   (3)  How complex can the agreements with the Secretary of State's office be?  We're acting to renew the Tidelands Agreements… Click here to read the renewal agreement   (4) Check out the city's GIS web page… interesting,  informative, and useful.
(03/11/18)  This past Tuesday, the Council approved the Mayor's resolution accepting the bid of Gulf Breeze Landscaping LLC, $1.93M, for improvements to Howard Avenue (Reynoir St. east to the intersection of Howard Ave. & MLK Blvd… that section formerly known as the Vieux Marche ) that will accommodate two lanes of traffic.  Plans call for the project (generally… remove pipes, concrete, asphalt, obstructions and replace it with a new road, sidewalks, curbs, gutters, striping, grassing) to be completed within 180 days of the Notice To Proceed.  See the Resolution   See the Downtown Restoration Plan prepared by the Southern Mississippi Planning and Development District (SMPDD)
(03/11/18)  Easter is on the way and the Parks & Recreation Department has three (3) events scheduled… See the calendar on this page… Easter Carnival with refreshments, inflatables, games and Egg Hunt!  Be sure to note the restrictions on the flyer, i.e., age, parents, volunteers, and time of Egg Hunt.
(03/09/18)  For those who attended the Ward 5 meeting Wednesday night: The Coast Coliseum Commission meets the fourth Tuesday, 9:30 am, Green Room in the lobby of the Coliseum.  From what I understand, although the meeting is open to the public, Citizen Comments are not a part of the agenda. (I'll check to see if this is accurate.)  I can only assume that those wishing to speak must meet/conference with the Executive Director of the Coliseum before being placed on the agenda to address the commissioners.
(03/07/18)  About 35 Ward 5 residents who live between Edgewater Mall and the Coast Coliseum heard Major Ron Lessner, Biloxi Police Department, make the following points about Spring Break… The police department will do what can be done to facilitate your movement and protect your property… There will be more officers stationed on Highway 90, at each intersection… One lane east and one lane west will be reserved for emergency vehicles… Based on information BPD is receiving/gleaning information that an estimated 70-90,000 will attend this event… Edgewater Mall will be open and will hire additional security… As the night progresses, BPD will be prepared to handle the vast majority of violations that may occur…The White Avenue entrance to KAFB will be closed… Highway 90 traffic will be bumper to bumper; when gridlock occurs, "venting" east and west will be implemented, pushing traffic toward Gulfport and Ocean Springs… Irish Hill Dr. and Pass Road will be bumper-to-bumper… Officers will be stationed at intersections on Pass Road as manpower permits… An estimated 50 law enforcement officers have been hired from surrounding areas to assist BPD with this event this event.
(03/07/18)  Don't forget to move your clock forward one (1) hour before going to bed Saturday night! Daylight Savings Time begins at 2:00 am, Sunday, March 11.
(03/04/18)  Don't forget the Ward 5 meeting… Wednesday, March 7, 6:00, Snyder Center… Spring Break and Mercury Lane gate are the topics… Major Ron Lessner, BPD, and Peter Abide, city attorney, are the speakers.
(02/25/18)  There's a Ward 5 meeting scheduled for Wednesday, March 7, 6:00-7:15 pm, at the Snyder Recreation Center, second floor. Topics/Speakers: (1) Major Ron Lessner, BPD, request this ward meeting specifically to listen to residents' concerns related to Mississippi Gulf Coast Spring Break (April 13-15)… particularly those who reside in neighborhoods/apartments/condominiums along Highway 90… and share an update on the traffic/safety plan.  (2) Mr. Peter Abide, city attorney, will be available to speak and answer questions on the Mercury Lane gate.  (Mercury Lane connects the parking lot of Maison d'Orleans with Briarfield subdivision.)  Although this ward meeting is really geared to residents in the areas noted, it's a public meeting and everyone is welcome.
(02/25/18)  The Tree Committee is scheduled to present an update to the Council at Tuesday's meeting, February 27, 1:30, city hall.
(02/19/18)  On tomorrow's Council agenda, among other things:  (1) Public Hearing on rezoning a parcel of land  (from Residential to Neighborhood Business) adjacent to Wells Ferry subdivision… the Council will vote on this issue later in the meeting, (2) First Readings of ordinance amendments related to sewer connections: (A) Property owners will be responsible for the installation of sewer lateral lines and, if necessary, sewer ejection systems or grinder pumps, (B) Sewer charges for residents of trailers will increase to that of homeowners, $29.63 (an increase of $6.25/month), (3) Declaring intent to extend the maturity date of the city's Grant Anticipation Note, Series 2017 ($8,250,810), (4) Approving Community Development Block Grant (CDBG) subgrant recipients: Gulf Coast Center for Nonviolence ($10,000) and Moore Community House ($25,000) to assist with affordable, education-oriented childcare services, and Open Doors Homeless Coalition ($20,000) to assist eligible homeless families with children, veteran, and non-veteran individuals secure and maintain affordable housing.
(02/05/18)  Arbor Day tree giveaway… Friday, February 9… see the flyer
(02/03/18)  I'm compiling a Ward 5 e-mail list to keep constituents informed.  If you'd like to be added to my list, send your preferred e-mail address to ptisdale1@yahoo.com.  
(02/02/18)  Mardi Gras safety tips, traffic info and parade routes for Neptune and Gulf Coast Carnival Association
(02/01/18)  Thank you to the 46 stout souls who attended the Ward 5 meeting tonight and had their questions answered about Mississippi Gulf Coast Spring Break 2018.  Chief John Miller fielded all the questions and explained the traffic plan.  And, thank you Mayor Gilich and CAO Mike Leonard for attending.  See the video (WLOX, 2:20)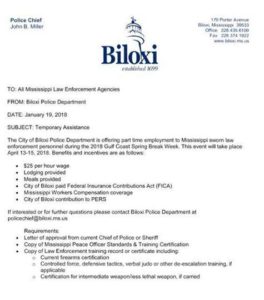 (01/30/18)  Click here to see Mayor Gilich's State of the City presentation (youtube)
Click here to hear the Mayor's comments after the presentation (podcast)
Read the full text of the presentation
(01/27/18)  Another reminder that the Ward 5 Meeting, Thursday, February 1, 6:00 pm, Snyder Recreation Center on Pass Road, will focus solely on Spring Break… bring your questions with you.  Hope to see you there.
(01/27/18)  Mayor Gilich will give his State of the City Address Tuesday, January 31, at the Beau Rivage Casino.  Cable One will air the mayor's State of the City presentation every hour on the hour beginning 1:00 pm, Wednesday, January 31 through 1:00 pm Friday, February 2… Cable channel 69.
(01/20/18)  A reminder that I am happy to speak about what's happening in Ward 5 if you'd like me to address your homeowner's association membership, apartment complex residents, or neighborhood residents.  My contact information is found at the top of this column.  Also, to reduce the costs to the city (about $800/mailout), future notices of Ward 5 meetings will be posted at this website; residents will no longer receive mailed cards/notices.
(01/20/18)  Thinking that some of you may be looking for something different to do may want to check out the new sternwheel paddleboat, Betsy Ann, that has recently opened for business at the Point Cadet Marina… sunset cruises, historical/ecological tours, field trips, and private charters.  Click here to learn more. 
(01/12/18)  Biloxi Police Chief John Miller, whose department is tasked with planning for traffic and crowd control for major events in the city, will discuss plans for two upcoming major endeavors, Mardi Gras and spring break, during the City Council meeting on Tuesday.  During the same meeting, Mayor Andrew "FoFo" Gilich is asking the City Council to approve a budget amendment of nearly $280,000 for the Police and Public Works departments to buy traffic control devices to help implement a traffic plan for spring break.  Under the plan, which was first used years ago in the second year of spring break, U.S. 90 would be limited to one eastbound lane and one westbound lane from I-110 to DeBuys Road during spring break, which could attract as many as 70,000 people to Biloxi during the weekend of April 13-15. The funding would also allow the Police Department to hire as many as 80 additional officers to help implement the traffic plan.
See the Resolution & Plan    
(01/08/17)  A Ward 5 meeting is scheduled for Thursday, February 1, 6:00 pm, at the Donal Snyder Center, Pass Road, for Chiefs John Miller (BPD) and Joe Boney (BFD) to review the traffic and security plans that will be implemented for Spring Break 2018 (April).  This meeting will be conducted on the second floor in the conference room.
(01/05/18)  To read the city resolution and proposed legislation re the Oyster Aquaculture and Conservation Center (Point Cadet Development on jointly owned land, City, State & Institutions of Higher Learning (IHL)) that was approved at Tuesday's Council meeting,  click here (16 pages).  [Section 1, definitions; Section 2, funds provided; Section 3, established enterprise fund; Section 4, improvements made; Section 5, financing development}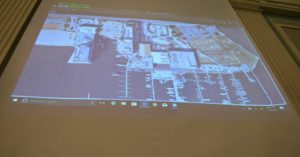 (01/05/18)  Mardi Gras season will officially begin in Biloxi on Friday but the city and the Gulf Coast Carnival Association is now asking for children's participation.  The annual Biloxi Children's Mardi Gras Walking Parade, set for Saturday, Feb. 3 at 10 a.m., is open to youngsters age 12 and younger who want to be creative, dress in costumes, and decorate their bicycle, wagons or the like.  Click here for Parade Application and map of parade route
(01/05/18)  Christmas tree recycling:  The Harrison County Beautification Commission has set up a recycling station in Biloxi at the Rodenburg Avenue and U.S. 90 parking bay (by the CTA comfort station).  The drop-off location will be available through Jan. 19.  Please remember to remove all decorations, lights and stands before dropping off a tree. 
(12/31/17)  Garbage and recycling will be picked up Saturday, January 6, due to the New Year holiday.
(12/29/17)  Per the city's B-mail… Enjoy the weather you're experiencing today and Saturday because a blast of arctic air and sub-freezing temperatures will arrive Sunday night to usher in the New Year.  The blast of cold air is expected to move into Biloxi Sunday night through Monday morning with the coldest temperatures – as low as 23 degrees – expected Monday night and Tuesday morning, and again Tuesday night and Wednesday morning. In fact, the National Weather Service says, you can expect colder-than-usual temperatures for most of next week.  Click here to see the 5 day forecast.  As a result of the frigid forecast, two cold weather shelters will be opening. The Salvation Army Cold Weather Shelter, 2019 22nd St., Gulfport opens Sunday at 4 p.m., and the Fournier Multi-Purpose Building, 10395 Automall Parkway Blvd. in D'Iberville opens today at 5 p.m. Anyone needing a ride to a shelter should call the Biloxi Police Department at 228-392-0641.
(12/20/17) Special Called Meeting, Thursday, December 21, 10:00 am, City Hall, by the Mayor for the Second Reading/vote on amending the City's floodplain and National Flood Insurance Program to conform with current FEMA and NFIP requirements.
(12/19/17)  The Popp's Ferry Road extension (from Pass Road to Highway 90) is moving forward slowly but surely.  Click here to read more.
(12/15/17)  Safety tips from Police Chief John Miller (4 minute youtube videoclip)
(12/15/17)  Holiday Garbage and Recycle schedule: In Ward 5… Due to the holidays, garbage pick will be Saturday, December 30, and Saturday, January 6.  Not in Ward 5?  See the holiday garbage/recycle schedule, click here.
(12/05/17)  Coast Transit Authority (CTA) will begin a new fixed route on Popp's Ferry Road, Monday – Saturday, 6:47 a.m. to 6:37 p.m., with service at 45 minute intervals, for a trial period of 6 months.  Service will begin at Winn Dixie on Pass Road and continue to the Cedar Lake area with planned stops at: Winn Dixie, Atkinson Road, Margaret Sherry Library, Indian Drive, Trustmark Bank, Bellmont Gardens Apartments, Virginia College, Cedar Lake Medical Center, Santa Maria retirement home, WalMart Neighborhood Market, Bob's Storage, and Summer Chase Apartments.  The new route is expected to begin on or about Monday, December 18.  Click here to visit the CTA website
(12/04/17)  There is a pre-construction meeting scheduled for the BVW1 and BVW2 infrastructure/FEMA projects at the Biloxi Visitors  Center, Beach Boulevard, by the lighthouse, 5:30, Wednesday, December 13.  An overview of the both projects will be presented to the public and there will be an opportunity to ask questions related to these projects.  If you live in/near these projects, I strongly urge you to attend so that you are informed as to what will be happening in your neighborhood(s).  I would suggest you take pictures (date and time stamped) of your property, before the construction begins, to document any damage that may occur to your property.  Click here to see the postcard mailed to residents in these construction areas.
(12/02/17)  On Tuesday's agenda: Resolution re Trunk Infrastructure and Roadways with Pitcher Point Investments (the Belle La Vie development in Woolmarket)… hiring a lobbyist (the Resolution)… and city water lines coming to the Larkin area, Woolmarket Plantation, Woolmarket Road area, and Husley Road area.
(11/30/17)  Heads up, Briarfield subdivision… (1) Gulf Beach RV Resort/Park is moving forward with their plans to expand the RV park to the west; they own the northern half of what's referred to as the Shuler property, south of Beach View Drive.  Preliminary plans include a wrought iron fence around the expansion with landscaping; (2) The Mercury Lane gate will be opened for traffic, if not already, as lawyers maneuver on this matter.  The possibility exists that the end result is that the gate will remain open.
(11/27/17)  This site was down for the past 10 days to install some software updates.
(11/15/17)  Garbage/recycling/trash pick up schedule for Thanksgiving:
Thursday, November 23… No pick up!!
– If your scheduled service day was Thursday, November 23, your garbage/recycling/trash waste will be picked up Friday, November 24.
– If your scheduled service day was Friday, November 24, your garbage/recycling/trash waste will be picked up Saturday, November 25.
See/Print the HCUA Notice

(11/15/17)  Update on the Public Hearing on the proposed Special Events ordinance)  Thanks to those who attended the Public Hearing, particularly those who commented: representatives of Cruisin' the Coast, Krewe of Neptune, Gulf Coast Carnival Association, and Scrapin' the Coast, and Nicole Sullivan (who did much of the research associated with the ordinance; she was present to note concerns and answer questions).  Those concerns revolved around additional costs associated with events and the "chilling effect" it might/would have on future event organizers. No one representing Spring Break attended the hearing; not surprising since it's primarily a social media driven event.  Several council members echoed concerns that were raised and made clear the need for a different approach to manage Spring Break, particularly; they could not support the proposed ordinance in its current form.  The only alternative offered, by T. Nathan Fairley, was for the City to manage Spring Break, which occurs annually in early April.  Attendance for this past April has been estimated between 65,000 to 85,000.  Chief John Miller noted that additional law enforcement could be secured (pay them, feed them, house them) for Spring Break but it would come with a price tag, which the city has not budgeted for FY2018 and would run into hundreds of thousands of dollars. Police Chief Miller and Fire Chief Boney noted their safety/logistics concerns related to traffic gridlock that was evident this past April.  The proposed ordinance was Tabled Subject to Call at the November 7, Council meeting.   As reported by WLOX     As reported by WXXV  
(11/15/17)  Lifeguards!!!  Most people think of swimming as a summertime pursuit, but, the fact is, Biloxi's two indoor public pools are open year 'round, and the city is always seeking certified lifeguards to staff the Biloxi Natatorium and Donald M. Snyder Community Center.  Click here to learn more about lifeguarding     Click here to see the lifeguard job post
(11/13/17)  I received word today from the Harrison County Utility Authority (HCUA) that Team Waste (new solid waste/garbage contractor) will only be collecting garbage that is in the brown HCUA carts. All contents must be inside the cart.  ALSO… PelicanWaste (new yard waste/rubbish contractor) has started collecting all the old non-Waste Pro carts this week. The carts must be empty and placed upside down curbside or in a rubbish/yard waste pile.
(11/12/17)  If you have constructive comments or concerns related to the proposed ordinance on Special Events in the city of Biloxi, please note that a Public Hearing, for the specific purpose of hearing comments and concerns related to this proposed ordinance, is scheduled for Tuesday afternoon, following the regularly scheduled Council meeting at 1:30.  Don't miss this opportunity to be heard on this matter!  Read the proposed ordinance.
(11/04/17)  The ordinance dealing with city holidays may be causing unnecessary concern for city employees.  City ordinance 15-2-2, designates legal holidays for all city employees, except emergency employees (fire, police, etc.), and currently lists 12 holidays… but state statute 3-3-7 permits only 10 holidays.  However, the governor, by proclamation, may declare discretionary holidays which municipalities may then adopt by resolution.  Governor Bryant has already declared Friday, November 24, and Tuesday, December 26, as discretionary holidays in 2017.  So, although adopting the ordinance on Tuesday's agenda trims two city holidays from the city  ordinance, a Council resolution adding the governor's two discretionary holidays would restore two additional holidays in this calendar year.  (Several Attorney General opinions have made it clear that municipalities cannot add holidays to the list specified by state statute unless the governor's proclaimed discretionary holidays are adopted by local resolution.)
Update, 11/12/17… This proposed ordinance died for lack of a Second.

(11/04/17)  The first phases, BVW1 and BVW2, of the "South Project" (FEMA infrastructure rebuild, south of the railroad tracks) will begin in January, 2018. BVW1 runs, roughly, from White Avenue west to where Miller Street begins, i.e., the west end of Father Ryan Avenue, between Irish Hill and Highway 90.  BVW2, generally, runs from Azalea east to Seal Avenue, but does not include all properties in that area south of the railroad tracks.  I'm basing this description on the map that was included in an October 27 Bmail. Click here to see the map I'm referring to.
(11/01/17)  Reminder: Set your clocks back 1 hour before going to bed Saturday night… Daylight Savings Time ends!

(11/01/17)  North Pole Calling is a program designed by the City of Biloxi Parks & Recreation Department and co-sponsored by the Biloxi Fire Department, Biloxi Police Department and Biloxi High JROTC. This program offers children in Pre-School, Kindergarten, First and Second grades an opportunity to talk directly with Santa Claus and his Elves on Wednesday, Dec. 13 and Thursday, Dec. 14.  Read more and sign up… click here
(11/01/17)  You can receive timely advisories and news about city issues and events of community interest by signing up for Bmail from the City of Biloxi. It's a free service.  click here
(10/30/17)  Trick or treaters… safety tips!
(10/30/17)  The city has lifeguard vacancies at Donal Snyder Community Center and the Natatorium… click here to learn more or call the Natatorium, 228.435.6108, for more information.
(10/30/17)  The city is upgrading the public parking area south of the Biloxi Lighthouse. The 60-day, $70,000 project by Twin L Construction includes removing the guardrail between the beach and parking area and installing concrete bollards. The site also will see new parking lot islands, curbing and landscaping. There will also be a designated staging area for the Biloxi Tour Train and the center entrance and exit, east of the Biloxi Lighthouse will be closed to allow for additional parking.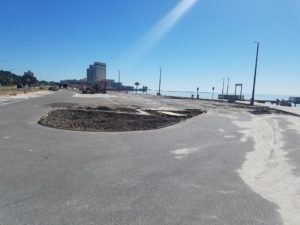 (10/28/17)  55 or older? Find out about the city of Biloxi's Seniors Program… click here
(10/05/17)  The Biloxi City Council received the final draft of Biloxi's Downtown Restoration Plan, an 85-page document that lays out a year-by-year timetable for progress, with identified funding sources for much of the work and a host of incentives for small businesses.  Links…
Read the entire final draft
See the proposal for Howard Avenue
In a nutshell, year-by-year    
Looking for past postings that you saw on this page?  Click here