Tuesday, February 18
Council meeting, 1:30 pm
– African Americans and the Right to Vote, Gruich Community Center, 6:00 pm
Friday, February 21
Seniors Mardi Gras Mambo Luncheon & Dance, Snyder Community Center, 11:30 am
Special Needs Mardi Gras Ball & Dance, Snyder Community Center, 6:00 pm
Saturday, February 22
Krewe of Neptune parade, 5:30 pm
Tuesday, February 25
Mardi Gras
All city offices are closed
GCCA parade, 1:00 pm
⇒ Thursday, February 27
Ward 5 meeting, 5:30 pm
Open to the public
Donal Snyder Recreation Center
Tuesday, March 3
Council Meeting, 6:00 pm
Tuesday, March 17
Council Meeting, 1:30 pm
Tuesday, March 24
Council Meeting, 1:30 pm
Wednesday, April 1
Census Day… When completing the census, you will include everyone living in your home on April 1, 2020.
Fri-Sun, April 3-5
Spring Break 2020
Friday, April 10
Good Friday
All city offices are closed
Monday, May 10
Mother's Day
Monday, May 25
Memorial Day
All city offices are closed
Sunday, June 21
Father's Day
Friday, July 3
Independence Day
All city offices are closed
Monday, September 7
Labor Day
All city offices are closed
Thu-Fri, November 26-27
Thanksgiving
All city offices are closed
Thu-Fri, December 24-25
Christmas
All city offices are closed

The latest…                    Email me to receive the free/weekly Ward 5 eblast!
(02/14/20) Next Council meeting: Tuesday, February 18, 1:30 pm.  Agenda
   Of particular interest…
(1) 4A Amend personnel ordinances re FMLA, performance increases, etc
(2) 4B Minor subdivision final plat approval, 6178 North Bend Drive
(3) 4C Preliminary subdivision plat approval, 2330 Atkinson Rd (Bertucci)
(4) 5C Special event agreement, Gorenflo Bait/Tackle, Cobia Tournament
(5) 5F Quitclaim Deed, public right-of-way, 261/268 Couevas St.
(6) 5I Funds received from Harrison County for sediment removal
(02/12/20)  Census Reminder… By April 1, 2020, every home will receive an invitation to participate in the 2020 Census.  You will have three options for responding: (1) Online, (2) by phone, or (3) by mail.  Questions asked   
(02/09/20)  Dredging has begun between Bay Pointe Drive and Lakeview Drive… See the Master Dredge Plan

(01/31/20)  State of the City… Click here for video, pics & reports
(01/28/20) North Project update, Jennifer Matrenga    Video update (01/17/20)
– Base course of asphalt is down on every street, with the exception of a very small part of Couevas, north of Percy.  Road base is installed, and base course of asphalt should be placed by end of week if the weather cooperates.
– Sidewalks are being finished up on Forrest today.  Weather permitting, tomorrow that crew will move to Couevas south of division to install the driveways.  This street does not get sidewalks
– Sidewalks and driveways are being installed on Benachi.  We should complete the sidewalks within the next couple of weeks.
– After the sidewalks on Benachi are complete, there are retaining walls on several properties that need to be installed
– We continue to work on the final utility on the project, which is the sewer lift station on Caillavet.  This work is off-road, and will not affect any residents.  The rehabilitation of the lift station will be completed next month.
– Weather permitting, Surface course of asphalt is being installed on Bradford, Elder, Croesus, Main St and Division from Lee to Caillavet.  These streets will be followed by Fayard, Anglada, Reynoir, Strawberry and Percy
– We have crews in all areas working on restoration, landscaping, fencing, and clean-up.
– The project is substantially complete and Final walk-throughs and punch out items in all phases of the project are in progress.
– We have completed all punch list items in SXSN and GRN 4, and the majority of items in GRN 5 and DIV1&2 are complete as well.
(01/24/20)  Preliminary subdivision plat for Phase 1, Bertucci Planned Development, northeast corner of Popp's Ferry Road and Atkinson Road, was approved by the Planning Commission January 16.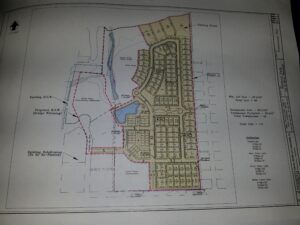 228.297.6800 (cell)
ptisdale1@yahoo.com
Citizen's Representative
(complaints/concerns)


cross@biloxi.ms.us




228.435.6271

Garbage


Team Waste, 228.328.1820

HarCo Utility Authority (HCUA)


228.868.8752

Hazardous Material Disposal
2nd Sat. of month, 8:00-12:00
10076 Lorraine Rd., Gulfport
Trash, limbs, yard waste


Pelican Waste & Debris




228.232.0850

Streetlight out in Ward 5?
1.800.487.3275, or
Mississippi Power click here
Water, sewer, gas, or drainage
emergency after working hours?


Police Dispatch, 228.392.0641