Tuesday, February 7
Council meeting, 6:00 pm
Saturday, February 11
Baseball & Softball registration
Tuesday, February 14
Council meeting, 1:30 pm
Tuesday, February 21
Mardi Gras holiday
All city offices are closed
Tuesday, February 28
Council meeting, 1:30 pm
Tuesday, March 7
Council meeting, 6:00 pm
Thursday, March 16
Mayor's State of the City address, 11:30, Beau Rivage casino resort
Tuesday, March 21
Council meeting, 1:30 pm
Tuesday, March 28
Council meeting, 1:30 pm
Wednesday, March 29
Ward 5 meeting, 5:30 pm
Snyder Center, Pass Road
Tuesday, April 4
Council meeting, 6:00 pm
Friday, April 7
Good Friday
All city offices are closed
Thur, Apr 13 – Sun, Apr 16
Spring Break
Tuesday, April 18
Council meeting, 1:30 pm
Tuesday, April 25
Council meeting, 1:30 pm
Sat-Sun, April 29-30
Keesler AFB Air Show
Tuesday, May 2
Council meeting, 6:00 pm
Tuesday, May 16
Council meeting, 1:30 pm
Tuesday, May 23
Council meeting, 1:30 pm
Monday, May 29
Memorial Day
All city offices are closed
Tuesday, June 6
Council meeting, 6:00 pm
Tuesday, June 13
Council meeting, 1:30 pm
Tuesday, June 20
Council meeting, 1:30 pm
Tuesday, July 4
Independence Day
All city offices are closed
Tuesday, July 11
Council meeting, 6:00 pm
Tuesday, July 18
Council meeting, 1:30 pm
Tuesday, July 25
Council meeting, 1:30 pm
Monday, September 4
Labor Day
All city offices are closed
---
Email me to receive the free Ward 5 eblast!       See past issues
01/28/23  Lighting upgrade in Pennzoil Park now complete… the park really sparkles at night!  City contractor Lamey Electric did the work.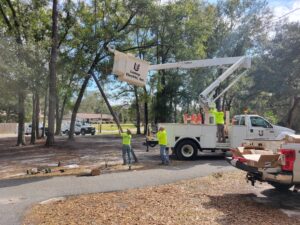 01/23/23  Collapsed drainage line… a concern by residents for years… replaced between Rich Avenue and Spratley Avenue (Bay Vista subdivision).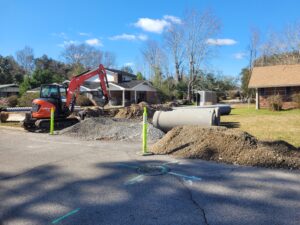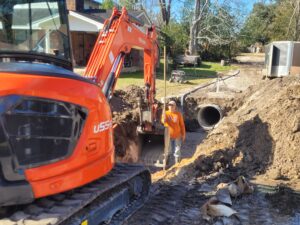 01/12/23  Proposed road adds stop light to Pass Road, new access point to MGCCC Harrison County.  This new road is just west of Westview Drive (Edgewater Estates), about a block west of the Pass Road/Eisenhower Drive intersection.
01/12/23  Progress continues at Breeze Point subdivision (between Grande View Drive and Edgewater Park).

01/09/23  Harrison County TRIAD/S.A.L.T. Council has established a community service award in the name of John Caranna, a deceased charter member who dedicated so much of his life to serving others.  This award is given annually to honor a senior volunteer (individual or group) who has served the community of Harrison County through volunteer service during the year. The deadline for nomination is March 9, 2023.  Perhaps you know some deserving individual or group that you'd like to nominate…
General Information     Nomination Form
12/21/22  What the garbage/trash contractors will/will not pick up… click on image to enlarge.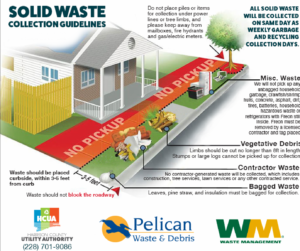 10/31/22  Goose Pointe, Phase 2, extension of Cat Tail Cove, 29 single family residential lots.  Once the proposal gains approval of the city's Development Review Committee (11/02/22), it will be presented to the Planning Commission.  See the location  See the lots 

228.297.6800 (cell)
ptisdale1@yahoo.com
Citizen's

Representative
(complaints/concerns)


cross@biloxi.ms.us




228.435.6271

Garbage
Waste Management
228.701.9086, press 1
Low-Speed Vehicles
(Golf Carts, etc.)
Sect. 20-4-1 to 20-4-4 
Mobile Food Vending
Ordinance
Development Review Application
Vendor Requirements
NFIP  (09/05/21)
NFIP Workshop video (09/14/21)
Streetlight out in Ward 5?
1.800.487.3275, or
Mississippi Power click here
Trash, limbs, yard waste
Pelican Waste
228.701.9086, press 2
Ward Map  (Nov 2021)
Water & Sewer rates
   (effective 10/01/22)
What's the HCUA charge?
Water, sewer, gas, or drainage
emergency after working hours?


Police Dispatch, 228.392.0641
••• See more links