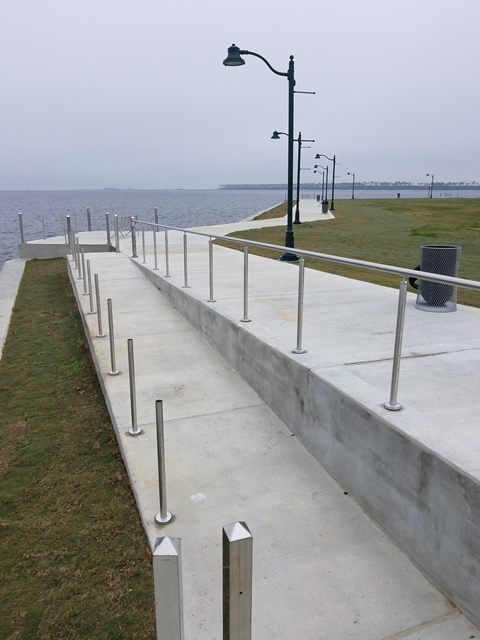 Sunday-Sunday, Oct. 4-11
Cruisin' the Coast 2020
Traffic plan remains the same in 2020
Monday, October 5
Deadline to register to vote in the General Election
See Election deadlines
Sample Ballot
Tuesday, October 6
Council Meeting, 6:00 p.m.
Monday, October 12
Ward 5 meeting, 5:30
See the tentative agenda
Snyder Center, Pass Road
Tuesday, October 20
Council Meeting, 1:30 p.m.
Tuesday, October 27
Council Meeting, 1:30 p.m.
Saturday, October 31
Set your clock back one hour before going to bed… Daylight Savings Time begins Tuesday, November 1, 2:00 am
Tuesday, November 3
Election Day, 7:00 am – 7:00 pm
Sample Ballot      Voter ID 
   

Wednesday, November 11
Veterans Day, all city offices are closed
Thu-Fri, November 26-27
Thanksgiving, all city offices are closed
Thu-Fri, December 24-25
Christmas, all city offices are closed
Friday, January 1
New Year's, all city offices are closed
Monday, January 18
Dr. Martin Luther King, Jr. Day
All city offices are closed
Saturday, February 6
Deadline for candidates to qualify for city elections
Tuesday, February 16
Mardi Gras, all city offices are closed
Friday, April 2
Good Friday, all city offices are closed
Tuesday, April 6
City Primary Election
   

Tuesday, April 27
Primary runoff elections…
if they are necessary
   

Monday, May 31
Memorial Day, all city offices are closed
Tuesday, June 8  
City General Election
   

Sunday, July 4
Independence Day
Monday, September 6
Labor Day, all city offices are closed
---
The latest…                    Email me to receive your free/weekly Ward 5 eblast!
(09/26/20)  Ward 5 meeting scheduled for Monday, October 12, 5:30, Snyder Recreation Center… See the tentative agenda… Any topic you'd like to see added?
(09/25/20)  Miss Councilman Robert Deming's Ward 4 meeting?  Click here
(09/25/20)  Progress on the Saenger Theatre continues… see the video

(09/23/20)   Public Works' crews gettin' it done… they hustle…
Cleaning gutters                                         Fixing stuff that breaks

(09/18/20)  The Snyder Recreation Center lap pool and therapy pool will open Monday, September 21, regular hours.   Special notes:
(1) Those who require the entry/exit ramp to use the pool are asked to wait another week until the plaster hardens enough for installation of the ramp.
(2) For social distancing reasons, no more than 7 swimmers will be allowed in the lap pool at one time; no more than 1 in the therapy pool at a time.
(3) Each swimmer will be allowed 1 hour in the pool.
(4) Swimmers will have to arrive at the center ready to swim and leave in the same attire.
(5) No changing areas or showers are available at this time.
(6) No spectators will be allowed on the pool deck.
(09/15/20)  National Hurricane Center
(09/13/20)  Self-serve sand bags – bring your own shovel – are now available at the following locations:
… Popp's Ferry Recreational Soccer Fields, 2150 Popp's Ferry Road
… Todd Migues Park, 425 Parker St.
… John Henry Beck Park, 671 Division St.
… Biloxi Fire Station 8, 8479 Woolmarket Road
… Biloxi Fire Station 9, 9370 Oaklawn Road
(08/24/20)  The Dorries Street railroad crossing  (Pic 1  Pic 2) is now closed, the first of six railroad crossings to be closed.  In about eight weeks, the Nixon Street crossing will be closed followed by the Delauney Street crossing some weeks thereafter.  In 2017, CSX, the railroad operator, agreed to approve two new crossings (Popp's Ferry extension in west Biloxi and one on Point Cadet) if the city closed six crossings.  The other three railroad crossings to be closed are Querens Avenue, Holley Street, and Iroquois Street.
06/17/20)  Get the service you're paying for by placing your trash properly, curbside in front of your home.
Yes, properly placed!   No…                                 Not even close…

(06/14/20) Hurricane Katrina infrastructure projects; still ahead…
   The "North Project" (roughly Biloxi Bay to the beach, from Forrest Avenue to Point Cadet) has gotten a lot of attention because it's huge and has taken years more to complete than anticipated… some would say never ending.  But, the North Project is nearing completion… Oscar Renda Contractors are wrapping up pipe installation repairs before putting a final layer of asphalt down on the remaining roads. Finishing fence replacements, incomplete sidewalks, etc., will continue for the next several months.
   All Hurricane Katrina infrastructure projects north of the railroad tracks (and those north of Biloxi Bay) have been completed with the exception of the North Project .
   Still, more projects lie ahead… all south of the railroad tracks.   See Map
| | | | |
| --- | --- | --- | --- |
| Project Code | Contractor | Est Finish | Est Cost |
| BVW1& BVW2 | Hemphill Construction | Aug, 2020 | $26.7M |
| SXSS | Lane Construction   | Fall, 2021 | $11.0M |
| STM1 & STM2 | Bids late summer 2020 | 30 months | $32.0M |
| BEA1, BEA2, BEA3  | Bids in fall 2020 | 18 months | $18.2M |
| ROD9 | Bids in summer 2021 | N/A | $15.3M |
| BVE1 & BVE2 | Bids in spring 2022 | N/A | $24.1M |
   After bids are awarded but before construction begins to replace the water lines, sewer lines, drainage lines, roads and sidewalks, a pre-construction meeting will be scheduled for an explanation of what will be occurring and to answer questions neighborhood residents may have.  If you live in one of those neighborhoods, be sure to attend!  It's been my experience that only about 10% of the residents, if that many, attend these pre-construction meetings… they're for your benefit.

228.297.6800 (cell)
ptisdale1@yahoo.com
Citizen's Representative
(complaints/concerns)


cross@biloxi.ms.us




228.435.6271

Garbage
Waste Management
228.701.9086, press 1

Hazardous Material Disposal


2nd Sat. of month, 8:00-12:00
10076 Lorraine Rd., Gulfport
Streetlight out in Ward 5?
1.800.487.3275, or
Mississippi Power click here
Trash, limbs, yard waste
Pelican Waste
228.701.9086, press 2
Ward Map  

(city GIS)

Water & Sewer rates
   (effective 10/01/20)
What's the HCUA charge?
Water, sewer, gas, or drainage
emergency after working hours?


Police Dispatch, 228.392.0641