Wednesday, January 29
Clydesdale horses parade
6:00 pm, downtown Biloxi
Thursday, January 30
State of the City Address
Doors open at 11:00 am
Program at 11:30 am
Beau Rivage, Magnolia Ballroom
January 23 ticket deadline, $50/ticket
Need more info? 228.435.6149
Biloxi Bay Area Chamber of Commerce
Tuesday, February 4
Council Workshop, 4:00 pm
-Ordinances affecting employee leave, PERS requirements, Family Medical Leave Act, tuition assistance, performances, merit council, and positions on the Compensation Schedule
Council meeting, 6:00 pm
Tuesday, February 11
Council meeting, 1:30 pm
Friday, February 14
Valentine's Day
Tuesday, February 18
Council meeting, 1:30 pm
Saturday, February 22
Krewe of Neptune parade, 5:30 pm
Tuesday, February 25
Mardi Gras
All city offices are closed
GCCA parade, 1:00 pm
Thursday, February 27
Ward 5 meeting, 5:30 pm
Open to the public
Donal Snyder Recreation Center
Fri-Sun, April 3-5
Spring Break 2020
Friday, April 10
Good Friday
All city offices are closed
Monday, May 10
Mother's Day
Monday, May 25
Memorial Day
All city offices are closed
Sunday, June 21
Father's Day
Friday, July 3
Independence Day
All city offices are closed
Monday, September 7
Labor Day
All city offices are closed
Thu-Fri, November 26-27
Thanksgiving
All city offices are closed
Thu-Fri, December 24-25
Christmas
All city offices are closed

The latest…                    Email me to receive the free/weekly Ward 5 eblast!
(01/28/20) North Project update, Jennifer Matrenga    Video update (01/17/20)
– Base course of asphalt is down on every street, with the exception of a very small part of Couevas, north of Percy.  Road base is installed, and base course of asphalt should be placed by end of week if the weather cooperates.
– Sidewalks are being finished up on Forrest today.  Weather permitting, tomorrow that crew will move to Couevas south of division to install the driveways.  This street does not get sidewalks
– Sidewalks and driveways are being installed on Benachi.  We should complete the sidewalks within the next couple of weeks.
– After the sidewalks on Benachi are complete, there are retaining walls on several properties that need to be installed
– We continue to work on the final utility on the project, which is the sewer lift station on Caillavet.  This work is off-road, and will not affect any residents.  The rehabilitation of the lift station will be completed next month.
– Weather permitting, Surface course of asphalt is being installed on Bradford, Elder, Croesus, Main St and Division from Lee to Caillavet.  These streets will be followed by Fayard, Anglada, Reynoir, Strawberry and Percy
– We have crews in all areas working on restoration, landscaping, fencing, and clean-up.
– The project is substantially complete and Final walk-throughs and punch out items in all phases of the project are in progress.
– We have completed all punch list items in SXSN and GRN 4, and the majority of items in GRN 5 and DIV1&2 are complete as well.
(01/24/20) Next Council meeting: Tuesday, January 28, 2020, 1:30 pm.    Agenda
   Of particular interest…
(1) 4A Resolution to amend Land Development Ordinance re DRC
(2) 4B Resolution to amend Land Development Ordinance re fuel storage
(3) 4C Zoning map amendment, RM-30 to NB, 1751 Popp's Ferry Road
(4) 4D Resolution to amend ordinance re Public Records, Crash Reports
(5) 4E Resolution to amend ordinance re seasonal firework sales
(6) 4F Conditional Use, self-storage facility, 1751 Popp's Ferry Road
(7) 4G, 4H, 4I & 4J are all related to the Mississippi Sound Coalition
(8) 5A Request to activation Point Cadet improvements study
(9) 5B Request to activate Atkinson Road traffic study
(10) 5F Amend citizens participation plan for CDBG entitlement program
(01/24/20)  Preliminary subdivision plat for Phase 1, Bertucci Planned Development, northeast corner of Popp's Ferry Road and Atkinson Road, was approved by the Planning Commission January 16.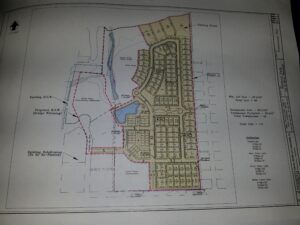 (01/19/20)  For all who did not receive my weekly Ward 5 eblast this morning, I received an error/non-deliverable message from your email provider.  In checking, I noticed that the non-deliverable email addresses were all cableone.com accounts.  To see today's eblast, click here.
To see past eblasts, click here.
(01/17/20)  Next Council meeting: Tuesday, January 21, 1:30 pm.     Agenda
   Of particular interest…
(1) First Reading, text amendments re residential districts and zoning
(2) First Reading, re bulk fuel plant/storage tanks in Waterfront zones
(3) First Reading, re-zoning property, 1751 Popp's Ferry Road to NB
(4) First Reading, re public records requests, uniform crash reports
(5) Second Reading, employee: sick leave, unused leave, FMLA, et al
(6) $25,000 to Back Bay Mission for housing rehabilitation program
(7) Application for $25,000 grant, Point Cadet Traffic Impact Analysis
(8) Application for $15,000 grant, Atkinson Road Traffic Study
(01/17/20)  Good morning all… It was brought to my attention this morning that the boring contractor, working in neighborhoods by Big Lake Road, left conduit out in yards (not stowed away safely) and some holes were not properly covered, filled, fenced (orange/plastic fencing or yellow plastic tape), or marked for safety purposes. Should these issues/concerns continue, the city's point-of-contact is Mr. Jody Ewing, 228.435.6269.
(01/15/20)  C-Spire has begun work in River Place subdivision (west Biloxi) to upgrade their infrastructure. Residents might consider taking pics of their property before and after, just in case…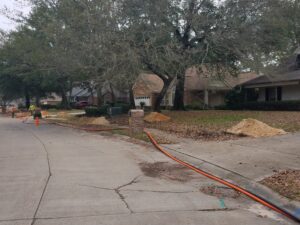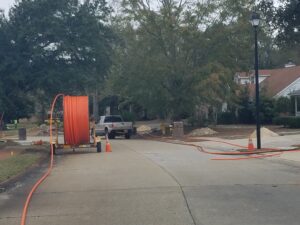 (01/13/20)  Installation of a new sewer line under Howard Avenue, from Benachi  Avenue east to Hopkins Avenue, is progressing.  The projected date to have base asphalt down on this project is Friday, February 21. Factors that may delay the project are weather and/or unforeseen utilities. Paving will be coming right behind the sewer line work. Initial paving will begin tomorrow, January 16, from the east side/edge of Benachi to Suter, west side/edge. The contractor/Hemphill Construction will be working this Saturday.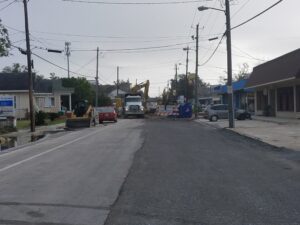 Howard Avenue, just east of Benachi Avenue, 01/13/20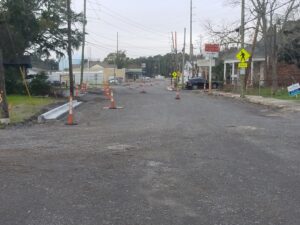 Howard Avenue, just west of Benachi Avenue, 01/13/20
(01/11/20)  Council workshop, Tuesday, February 4, 4:30 pm, to discuss revising the following city ordinances 15-1-10, 15-2-10, 15-2-16, 15-2-23, and 15-2-25 to address performance increase eligibility, merit council, accrual of sick leave by part-time employees, unused leave crediting, medical leave without pay, and tuition assistance.   See these ordinances   See the revisions proposed by the administration
(01/10/20)  Fire Chief Joe Boney takes you on a video tour of the new Fire Station #7, Popp's Ferry Road, just east of Cedar Lake Road… take the 15 minute tour

228.297.6800 (cell)
ptisdale1@yahoo.com
Citizen's Representative
(complaints/concerns)


cross@biloxi.ms.us




228.435.6271

Garbage


Team Waste, 228.328.1820

HarCo Utility Authority (HCUA)


228.868.8752

Hazardous Material Disposal
2nd Sat. of month, 8:00-12:00
10076 Lorraine Rd., Gulfport
Trash, limbs, yard waste


Pelican Waste & Debris




228.232.0850

Streetlight out in Ward 5?
1.800.487.3275, or
Mississippi Power click here
Water, sewer, gas, or drainage
emergency after working hours?


Police Dispatch, 228.392.0641